It's a bit difficult to justify buying Samsung's mid-tier Galaxy A54 when the Google Pixel 7a comes with the same processor as its flagship counterpart and has already proven it's a better camera phone. But the Galaxy A54 starts at $450 compared to the 7a's $500, boasting some of its flagship sibling's marquee features at a slightly lower price point than Google's budget option. Those features include a high-resolution display, excellent battery life, and a design that I felt was more comfortable than the Pixel's rectangle angles and stark camera bar. The sacrifice is Samsung flagship-level camera quality, wireless charging, and storage space options.

Samsung's Galaxy A54 doesn't look like a budget phone
The trick to selling a mid-range device is to make sure it doesn't look cheap. That's what Google did with its A-series and what Samsung has decided to do going forward. Last year's Galaxy A53 was dull if you were buying it in black. But at least this year's Galaxy A54 appears styled after its flagship counterpart.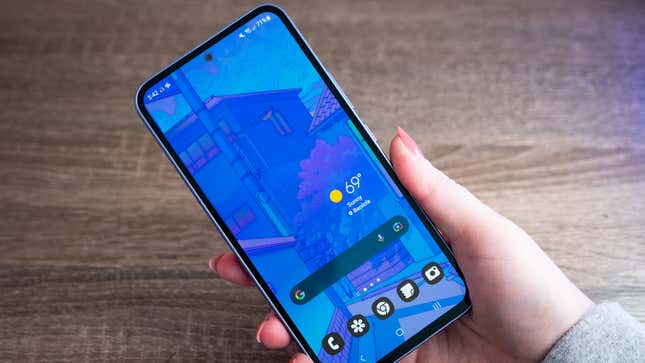 The phone looks less "mid-range" than last year's A53, even in black. Still, I love the periwinkle blue colorway on our review unit (it appears purple in Samsung's official renders). It looks almost pearlescent in direct light, and it offers a chic aura that doesn't immediately make you think this is a sub-$500 device. The A54's build is durable, with the Galaxy A54 boasting tough glass on either side of the chassis, plus an IP67 water and dust resistance rating. There's still some plastic on the outside frame, but you can barely tell at first glance.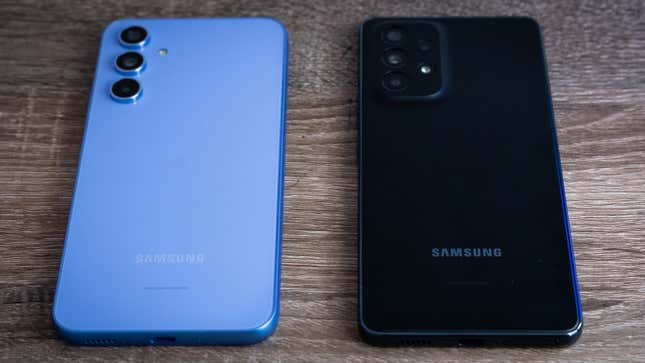 The Galaxy A54's 6.4-inch display is bold and beautiful. It's bigger than the 6.1-inch screen you get on the Pixel 7a and way more saturated, but it's that high-resolution Samsung AMOLED shining through with its smooth-scrolling 120Hz refresh rate that does it for me. The Pixel 7a display's color temperature veers warmer, whereas Samsung's displays are bluer, so video and graphics appear more vibrant. The maximum brightness for the A54 is 1,000 nits, and I found it just a smidge easier to read in direct sunlight than the Pixel 7a.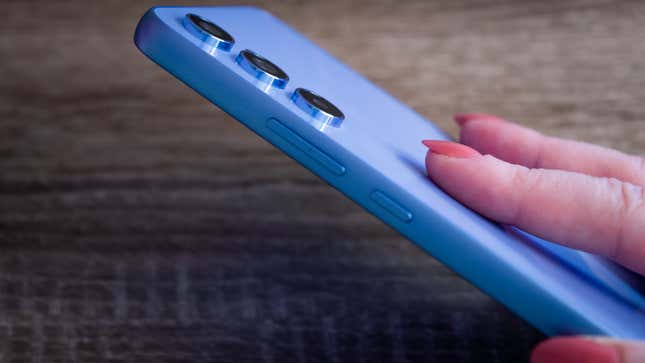 Samsung's Exynos vs. Google's Tensor
Samsung's Galaxy A54 runs on Samsung-made hardware, but it's not exactly in the same vein as Google's homemade Tensor G2, which powers the Pixel 7a and its flagship siblings. The Exynos 1380 processor is Samsung's latest mid-range, 8-core chipset. It benchmarks better than last year's Galaxy A53 but remains hampered by 6GB of RAM. When jumping between apps, you can feel the A54's relative choppiness. It's not often, but it's occasional enough that any sluggishness is more noticeable than on the Pixel 7a (although that phone's 60Hz default refresh rate presents its own issues when it comes to smooth scrolling).
In battery tests, the Galaxy A54 outlasted its flagship brethren and the Google Pixel 7a. Its 5,000 mAh battery is larger than the 7a's 4,385 mAh. It lasted about 18 hours and 48 minutes in our battery rundown test, compared to the Pixel 7a's 16 hours and 11 minutes. It's good to know Samsung's mid-range can last a long time, especially since it's pushing out a 120Hz refresh rate.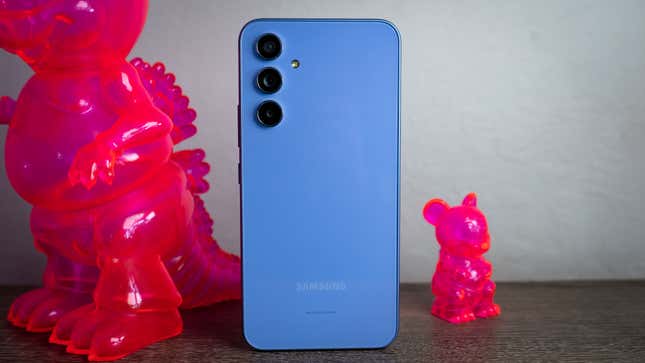 I'm bummed there isn't wireless charging on the Galaxy A54, even if it is a sub-$500 phone. I have managed to build out a network of chargers around my home, where I live and work, and it's imperative I can plop down a device to charge it. I can do that with Google's Pixel 7a but not with the Galaxy A54.
Not the best phone camera for night shots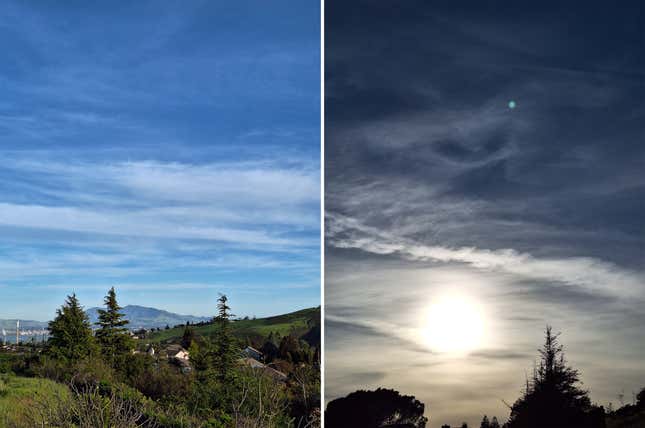 The Galaxy A54's three-lens camera system includes a 50-MP primary camera with OIS and an aperture of f/1.8, a 12-MP ultrawide, and a 5-megapixel macro that seems unnecessary. I never thought to use it during my testing period and would have preferred telephoto glass for that third camera on the back for a little more optical zoom. The front-facing camera is 32-MP.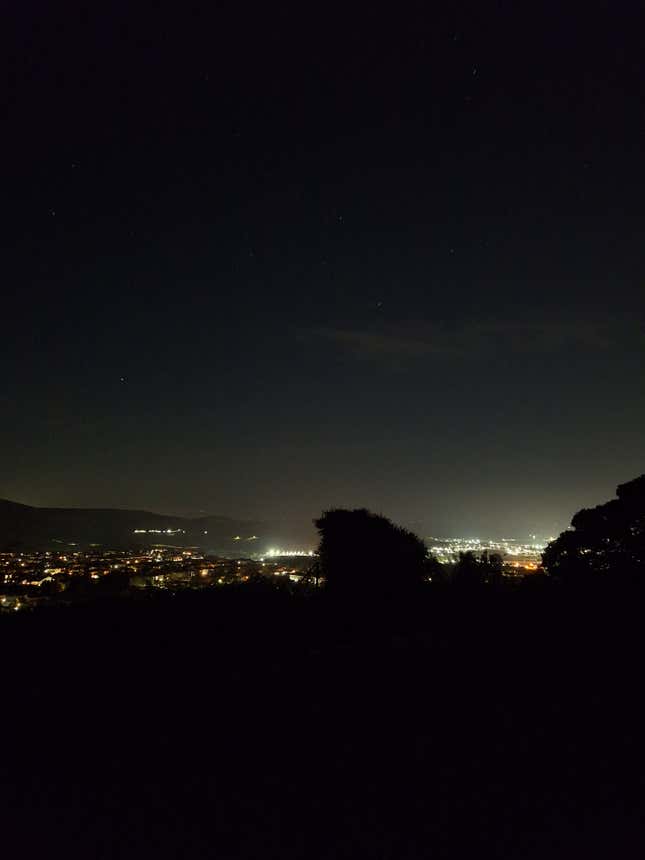 Overall, the Galaxy A54's camera system gets the job done if you're outside and the weather is bright. Blues and reds are "punched up" with every photo, and you can use the on-screen camera controls to adjust the scene when it's the golden hour. Just ensure you set the focus point in the right spot, or it could cost you a well-balanced photo. The maximum video recording resolution on the Galaxy A54 is 4K at 30 frames per second, which is smooth enough. It kept up with my kid panning the rows at a colorful car show, and the microphones were solid at mitigating the wind noise.

The Galaxy A54 will not get you astrophotography like a Google Pixel. Even with its dedicated night mode, it struggled to temper photos and capture enough light. And when it did produce an image in the dark, you can see the pixelation, as if evidence of an algorithmic struggle. That's not as apparent in the Night Sight photos shot with the Pixel 7a. If it's night skies and poorly-lit faces you find yourself snapping most, the Galaxy A54 should't be your first pick.

Samsung's version of Android is still good
Samsung's Galaxy A54 runs Android 13 with OneUI 5.1. This gets you access to Samsung-exclusive features like Bixby Modes, widget stacks, and an improved screenshot manager. The company has promised four years of software updates for the Galaxy A54 and five years of security updates. That's better than on the Pixel A-series, which gets four years of updates plus a sprinkling of quarterly Pixel-exclusive feature drops (though, like game loot, you never know what you'll get and when).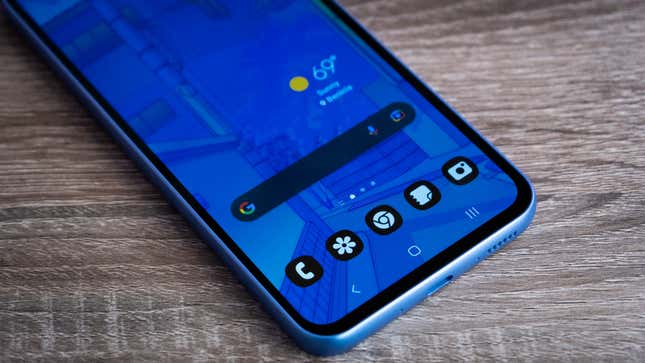 I appreciate that Samsung's Android 13 has adopted unified icons. They make the interface look less cartoony than its colorful stock icons. There's also an option to dim the wallpaper when you're in dark mode, which I like for my sensitive eyes.
The Galaxy A54 needs one more flagship feature
Samsung's Galaxy A54 is $450 if you buy it unlocked. But if you need mmWave connectivity to access the 5G bandwidth you're paying for, it's $50 more, which is the variant I'd have to buy if I wanted to use this device on Verizon.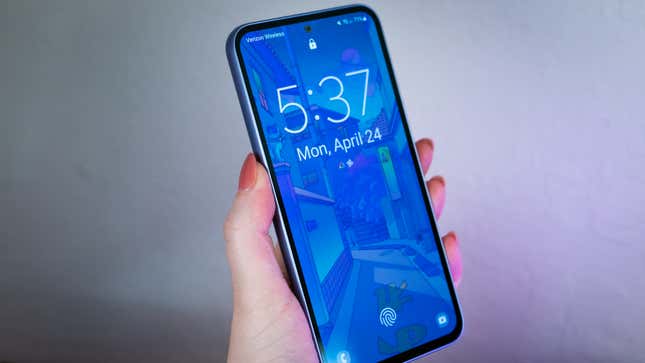 The Galaxy A54 needs one or two more flagship-like features to justify its cost relative to the Pixel 7a. It'd be nice to see Samsung add wireless charging or higher storage space tiers for folks who want a mid-ranger that will last them through all five years of its security updates. Concessions like that may not immediately translate to more units sold, but Samsung could establish itself as a mid-range manufacturer promoting longevity. That's a point where it still has a leg up over the Pixel on the software side, so we'd love to see the hardware match.