Trying to keep track of what's coming in the realm of Star Trek feels like trying to stop a tribble from procreating. Before even more new series are announced, here's our guide of when to expect all the new Star Trek shows, as well as returning familiar favorites, and what else is in the works right now. Engage!

Weirdest Thing Star Trek Star LeVar Burton Has Signed
This post was last updated 4/18/23.
Currently Airing: Star Trek: Picard Season 3
Star Trek: Picard's third, and now officially final, season hit Paramount+ on February 16. There's plenty to be excited about too: the series is going out in style, reuniting Sir Patrick Stewart with The Next Generation's command crew: Brent Spiner as Data, Marina Sirtis as Deanna Troi, Jonathan Frakes as Will Riker, Gates McFadden as Dr. Beverly Crusher, Michael Dorn as Worf, and LeVar Burton as Geordi LaForge.
This season is also teasing big Star Trek cameos! Showrunner Terry Matalas talked about the final season on the Inglorious Treksperts podcast. "There are some people from Star Trek who come back in this season who aren't the Next Gen [primary] cast," Matalas said. "I mean there's one character who is in Next Gen who I was like… I really want THIS character to come back. And when they did [agree to return], that was weirdly more thrilling than everything else in totality."
Paramount revealed the first teaser for Picard season three as well as some character posters at San Diego Comic-Con. Then, we got an absolutely bananas new trailer at New York Comic Con.
Upcoming: Star Trek: Discovery Season 5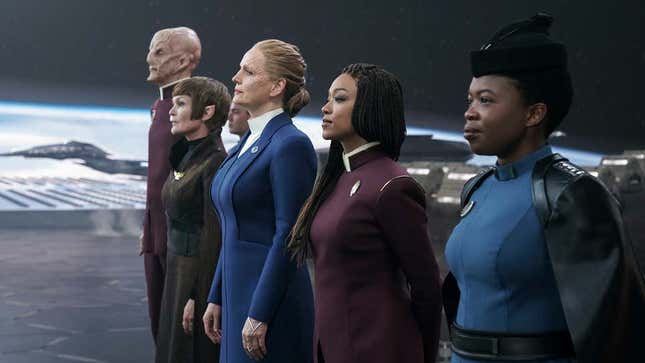 Expected in early 2024, Discovery's fifth season will be 10 episodes long, down from the 13 of prior seasons. In the wake of season four's climax earlier this year, Michael Burnham (Sonequa Martin-Green) led her crew in a desperate attempt to save the galaxy from a mysterious anomaly created by an extra-galactic race, ensuring peace and stability for the Federation once more... for now. As her romantic partner Book (David Ajala) pays time for his own role in a campaign to surreptitiously destroy that anomaly, we're not sure what awaits Burnham and Discovery's crew just yet, but given this show, we're sure it'll be very, very dramatic.
Upcoming: Star Trek: Strange New Worlds Season 2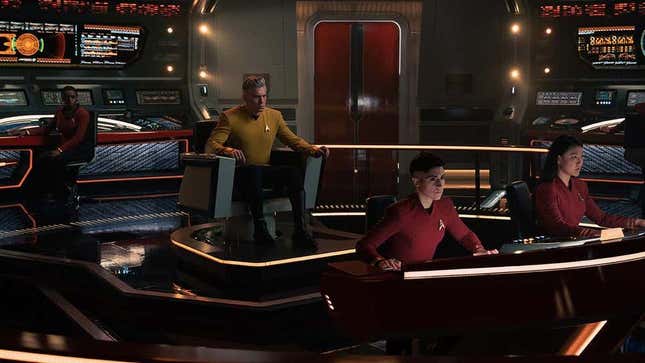 The Enterprise will return for more adventures after its successful first season June 15, and this time Captain Kirk will be along for the ride with another appearance by Paul Wesley after his surprise finale role in season one. Not much else is known about the season so far, other than one episode will see the show crossover with Star Trek: Lower Decks in a live-action/animated hybrid directed by The Next Generation's Jonathan Frakes. The show has also been renewed for a third season.
For more coverage of Star Trek: Strange New Worlds, see here:
Upcoming: Star Trek: Lower Decks Season 4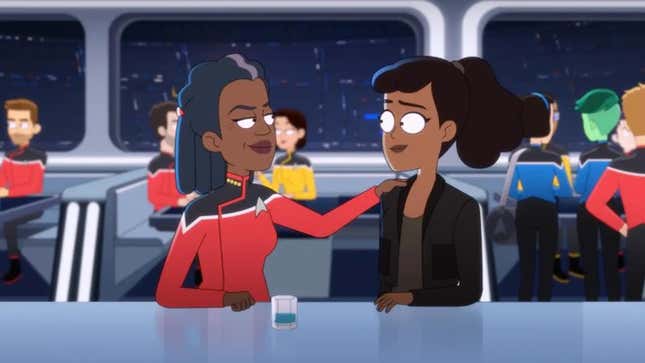 The third season of the animated series following the misfit crew of the USS Cerritos—and in particular its cadre of ensigns, Mariner (Tawny Newsome), Boimler (Jack Quaid), Tendi (Noël Wells), and Rutherford (Eugene Cordero)—once again followed our heroic ensigns and the remaining bridge officers aboard the Cerritos. Season four will be arriving in late summer. The show has also been renewed for a fifth season.
Upcoming: Star Trek: Prodigy Season 2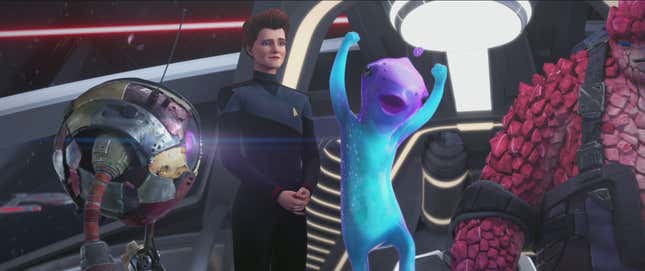 The animated series aimed at younger Trek fans (and Janeway fans!) and kids at heart can be found on both Nickelodeon and Paramount+. The first season was divided into two parts, with part two wrapping up at the end of 2022. Season two will arrive this winter.

Upcoming TV series: Starfleet Academy
It's really happening! After a long tease, filming on this series will begin in 2024. Here's the official announcement from co-showrunners and executive producers Alex Kurtzman and Noga Landau:

"Admission is now open to Starfleet Academy! Explore the galaxy! Captain your destiny! For the first time in over a century, our campus will be re-opened to admit individuals a minimum of 16 Earth years (or species equivalent) who dream of exceeding their physical, mental and spiritual limits, who value friendship, camaraderie, honor and devotion to a cause greater than themselves. The coursework will be rigorous, the instructors among the brightest lights in their respective fields, and those accepted will live and study side-by-side with the most diverse population of students ever admitted. Today we encourage all who share our dreams, goals and values to join a new generation of visionary cadets as they take their first steps toward creating a bright future for us all. Apply today! Ex Astris, Scientia!"
Upcoming movie: Star Trek: Section 31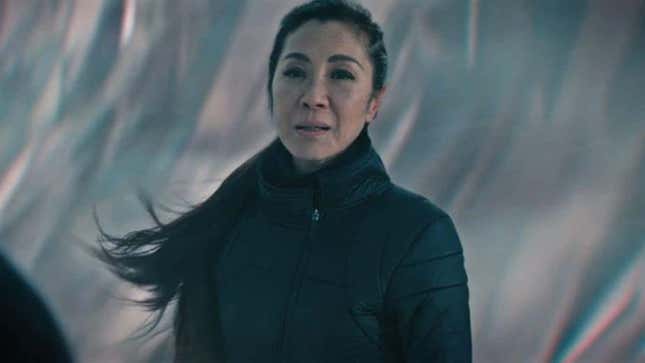 Announced as a TV series back in 2019 as a spinoff for fan-favorite Discovery guest star Michelle Yeoh, this plunge into the seediest side of Starfleet—the shadowy spy organization Section 31 first introduced in Deep Space Nine—is now planned as a Paramount+ film. 
Newly minted Oscar winner Yeoh will return as former emperor of the Mirror Universe's Terran Empire, Phillipa Georgiou, now turned into a kinder, but still kickass person by her time with Michael Burnham. "I'm beyond thrilled to return to my Star Trek family and to the role I've loved for so long," Yeoh said in a statement. "Section 31 has been near and dear to my heart since I began the journey of playing Philippa all the way back when this new golden age of Star Trek launched. To see her finally get her moment is a dream come true in a year that's shown me the incredible power of never giving up on your dreams. We can't wait to share what's in store for you, and until then: live long and prosper (unless Emperor Georgiou decrees otherwise)!"
Written by Craig Sweeny and directed by Olatunde Osunsanmi, Star Trek: Section 31 will start production later this year, and eventually come to Paramount+.
Where Can I Stream Classic Star Trek Shows?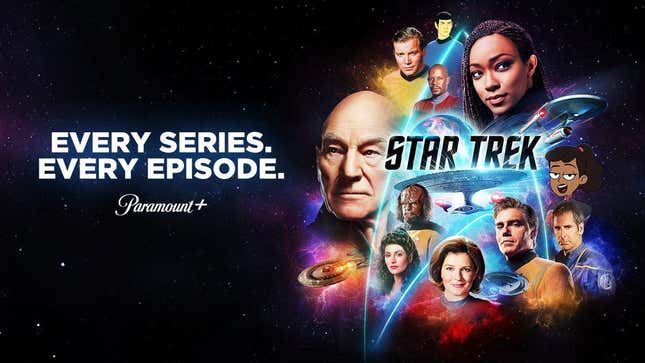 That's all the new bits of Star Trek coming. But what about the old Star Trek? In the U.S. at least, the vast majority of classic Star Trek shows are available exclusively to stream on Paramount+ (albeit not without issues), although some holdouts remain on other streaming services. Here's a full list of classic Star Trek shows and where to stream them, as well as links to our recommended episode guides for every series!
---
Want more io9 news? Check out when to expect the latest Marvel and Star Wars releases, what's next for the DC Universe on film and TV, and everything you need to know about House of the Dragon and Lord of the Rings: The Rings of Power.